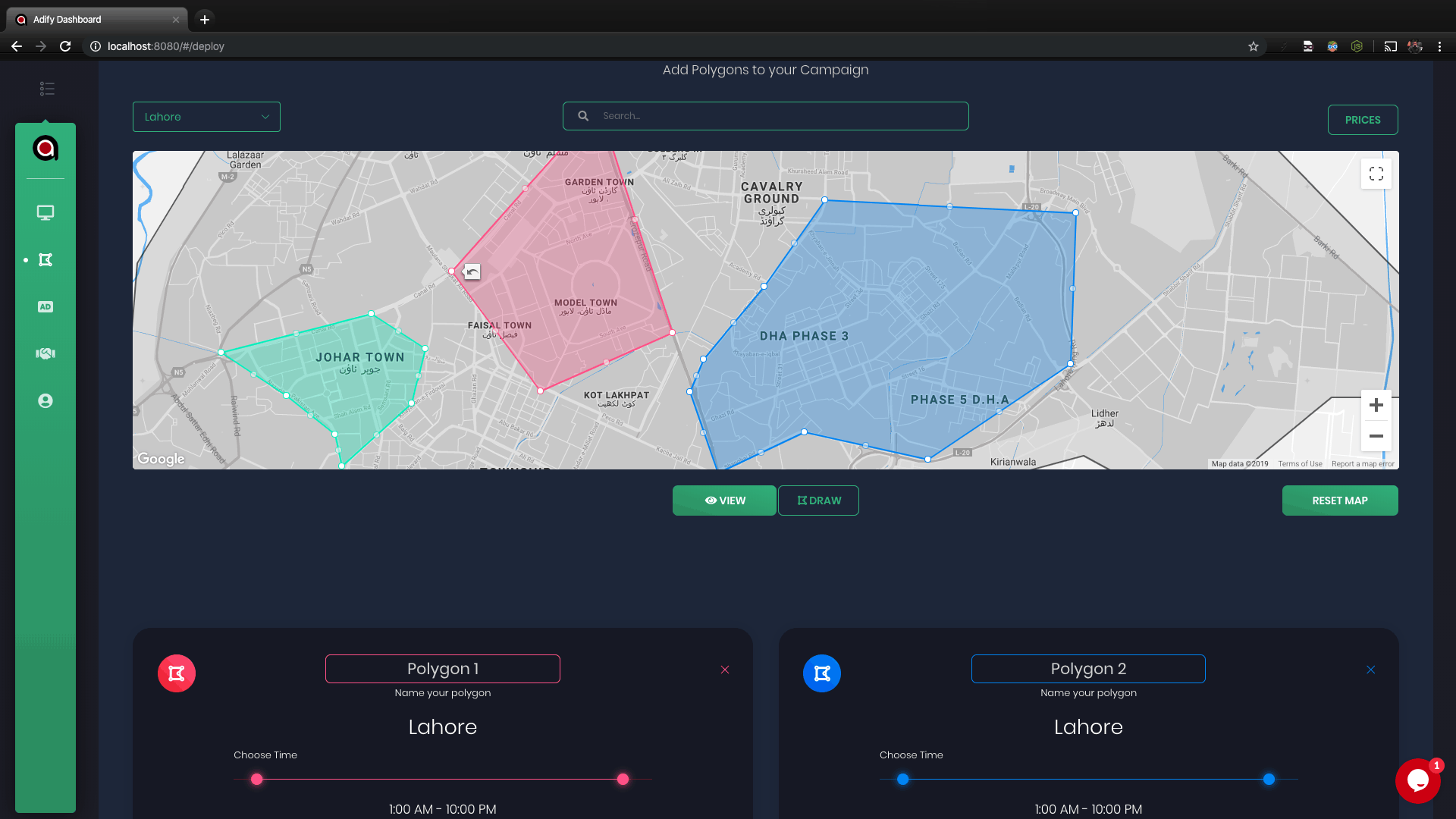 Geo-fenced Campaigns. Worldwide. From the comfort of your couch.
Deploy targeted campaigns across the globe with the click of a button. Adify provides you the capability to put your content in front of the most relevant audience by simply drawing a polygon on a map.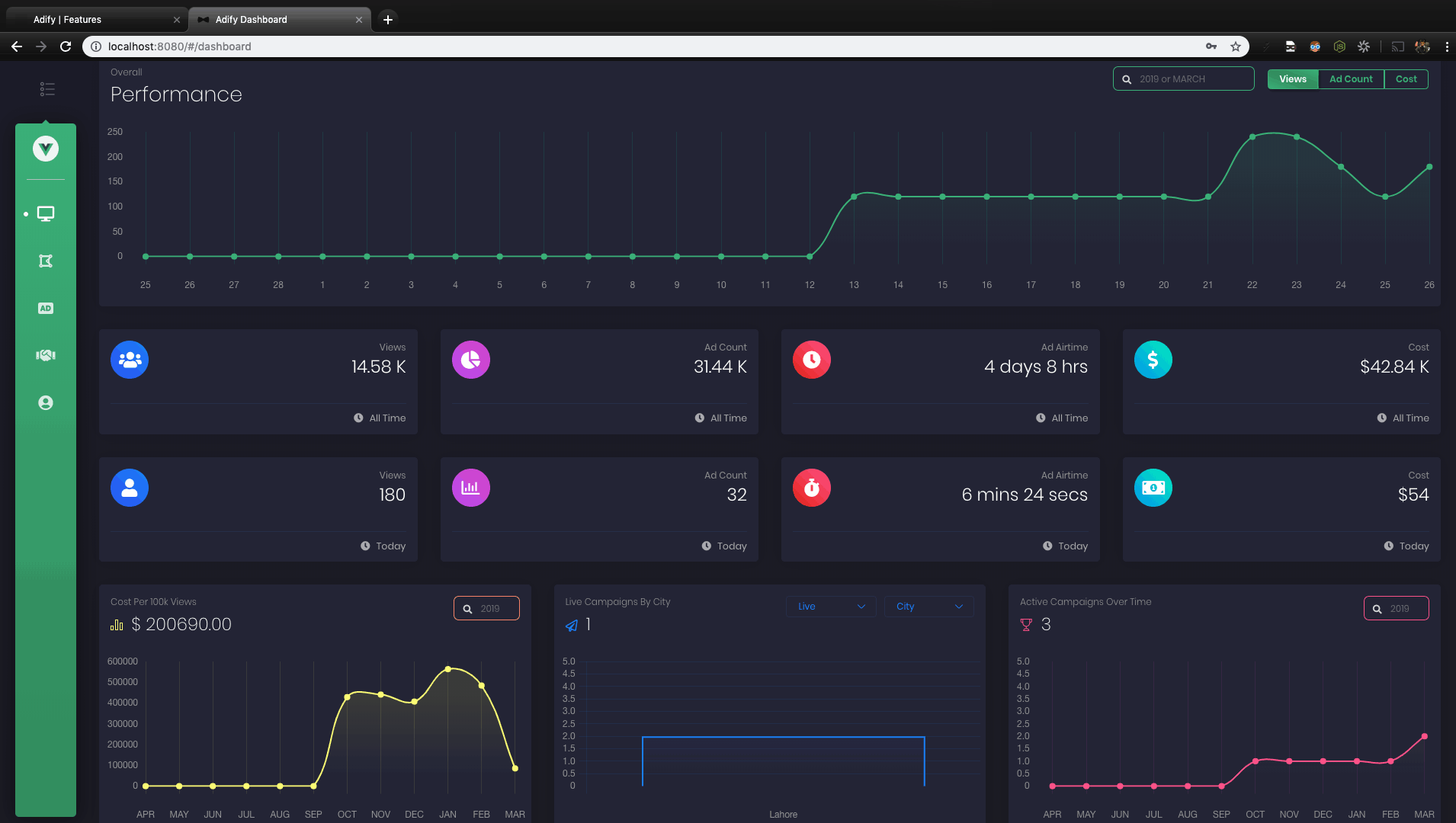 Advanced analytics. Clear directives.
We use a mixture of data provided to us by the local government and surveys by our team to come up with the most accurate impact numbers. We then crunch those numbers to come up with actionable KPIs that can help your marketing efforts.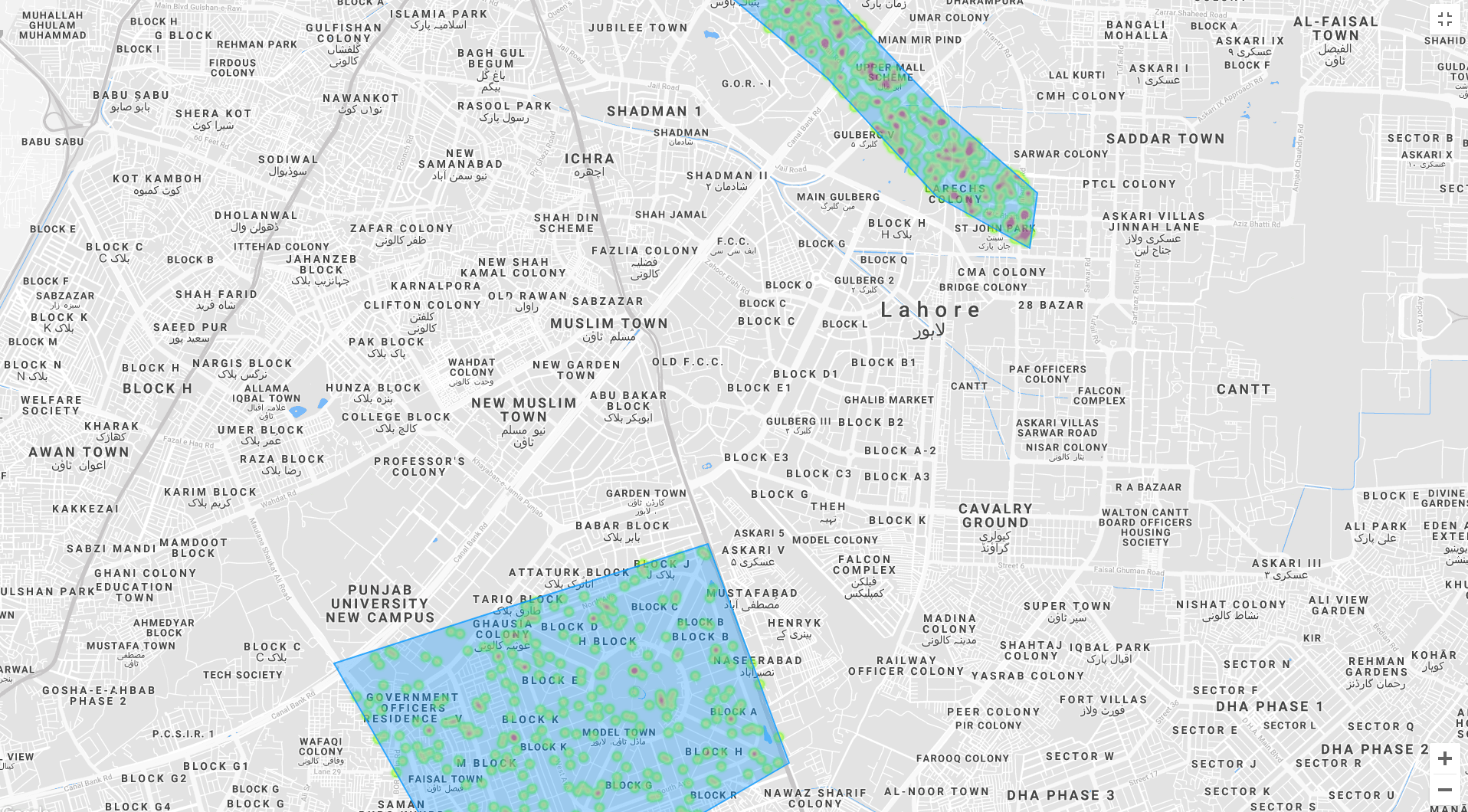 Datapoints. Visualized.
Heatmaps are a great way to visualize where your content was displayed. Adify provides an up to the second, accurate visualization of your data so that you are always in the know.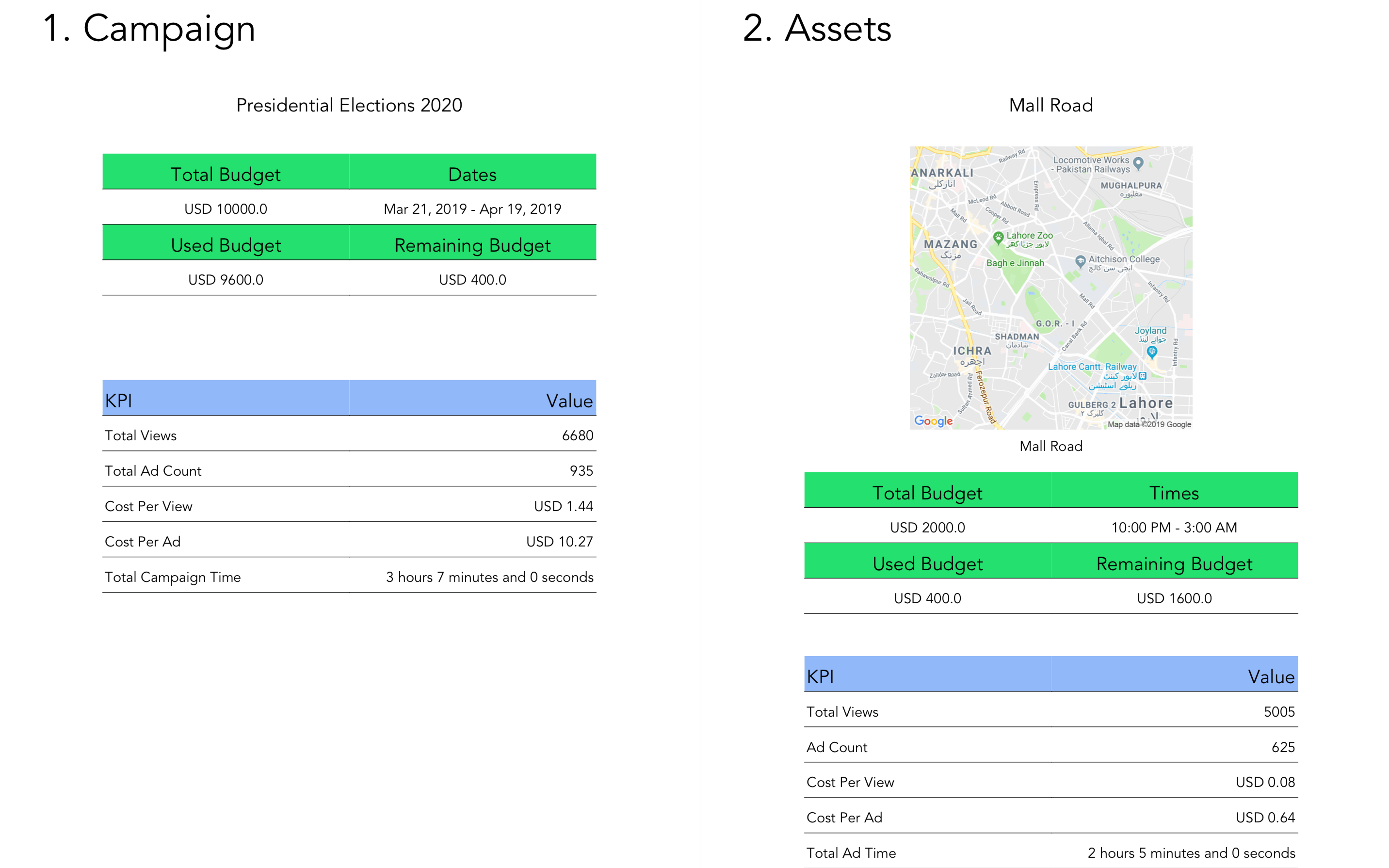 Campaign Reports. Automated.
Adify generates high quality, content rich PDF reports at the completion of your campaign. These reports provide clear business intelligence that you can add as an attachment or quickly reference. We do this, so you don't have to.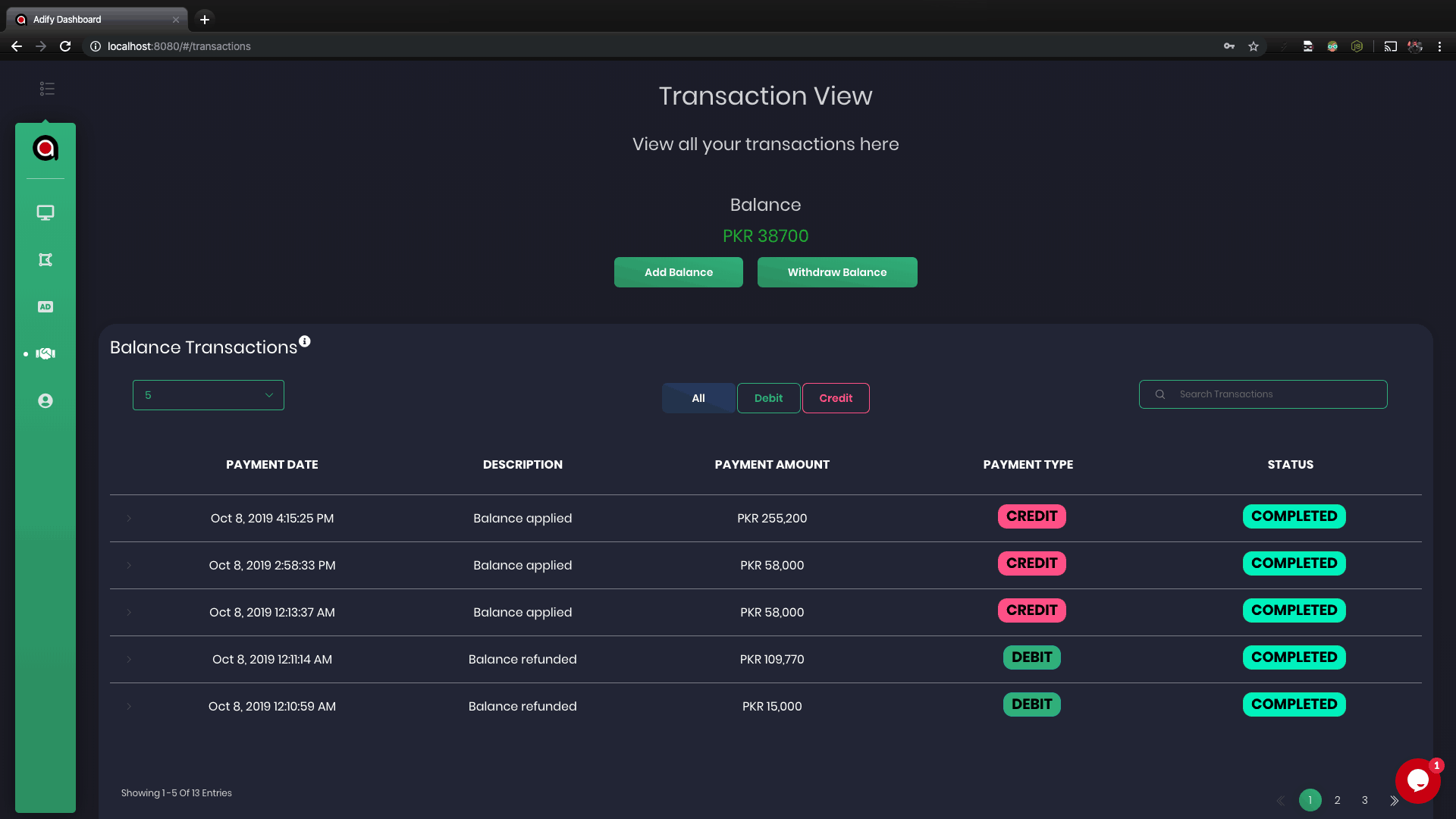 Billing. Secure. Managed.
Clean and transparent billing gives you the peace of mind that your money is safe with us. You can add to and withdraw from your account whenever you want. And of course, we use state-of-the-art encryption to make sure your data is always secure.